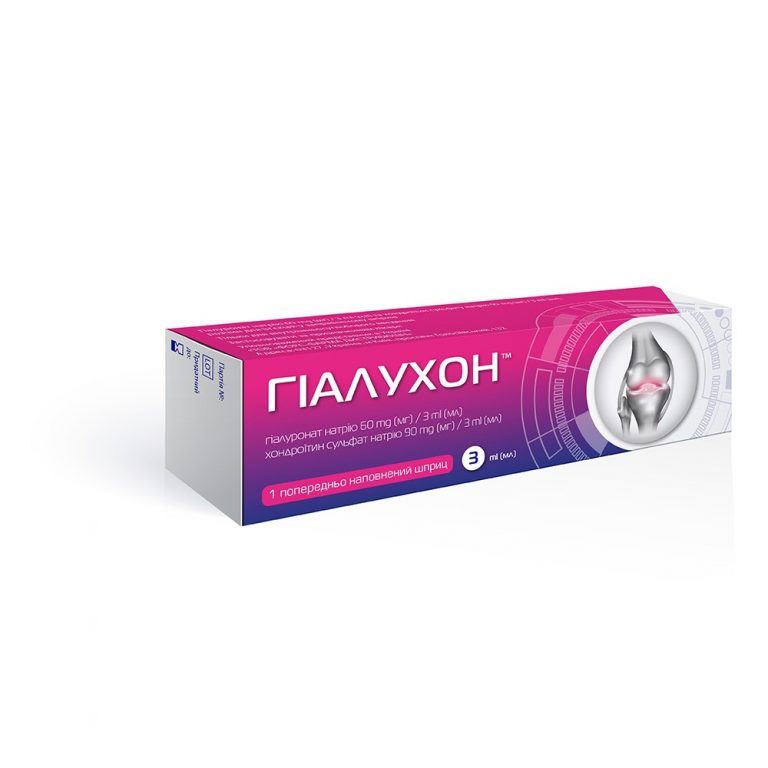 HIALUHON
Manufacturer: S.С. ROMPHARM COMPANY S.R.L.
Active ingredients:
Sodium hyaluronate 60 mg / 3 ml and chondroitin sodium sulfate 90 mg / 3 ml
Indications for use:
HYALUCHON is indicated as a elastic supplement or to replace synovial fluid in human joints, such as the knee joint and other synovial joints (hip joint, shoulder, elbow, wrist, fingers and toes, as well as the temporomandibular and vertebral arch joints). HYALUCHON is indicated for the symptomatic treatment of degenerative diseases of the synovial joints, such as mild or severe osteoarthritis. HYALUCHON has a lubricating and protective effect.
Each prefilled hyaluhon syringe contains:
3 ml of an elastic sterile solution of sodium hyaluronate 60 mg, chondroitin sodium sulfate 90 mg.
Syringe Injection Solution