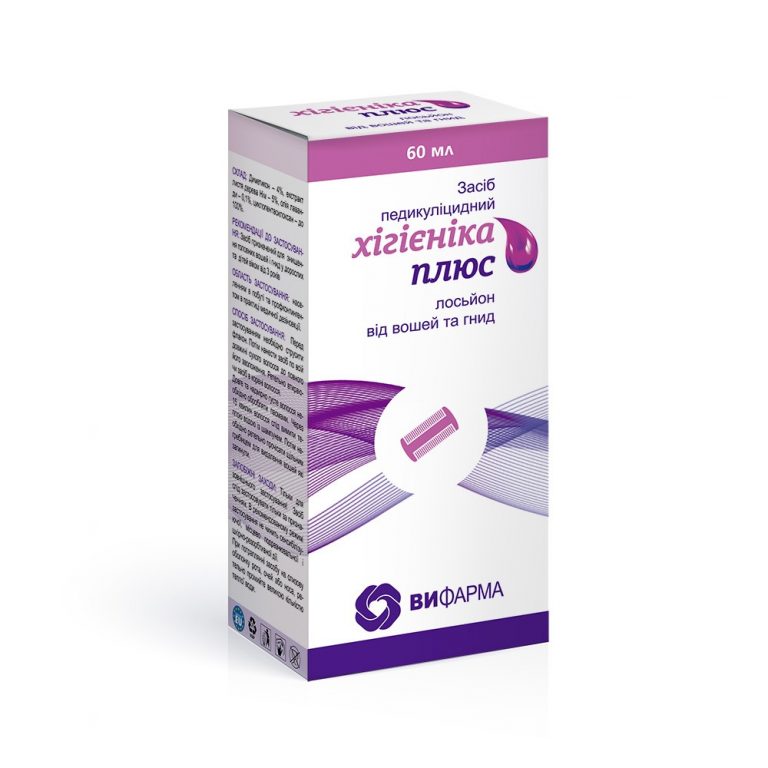 Higienica Plus, lotion
Manufacturer: Vypharma
Active ingredients:
Dimethicone, Nimes leaf extract, Lavender essential oil
Indications for use:
A remedy for the treatment of pediculosis. • dimethicone envelops parasites, penetrating the respiratory system, displacing air and causing their death; • Nimes leaf extract has a pediculocidal effect. Restores dried and fine hair; • lavender essential oil soothes the scalp, protecting it from irritation, itching, appearance of dandruff, gives the means a pleasant aroma.
1 flask contains:
Nim tree leaf extract - 5%, Dimethicone - 4%, Lavender oil - 0.1%, Cyclopentasiloxane - up to 100%.
Lotion 60 ml
Instruction