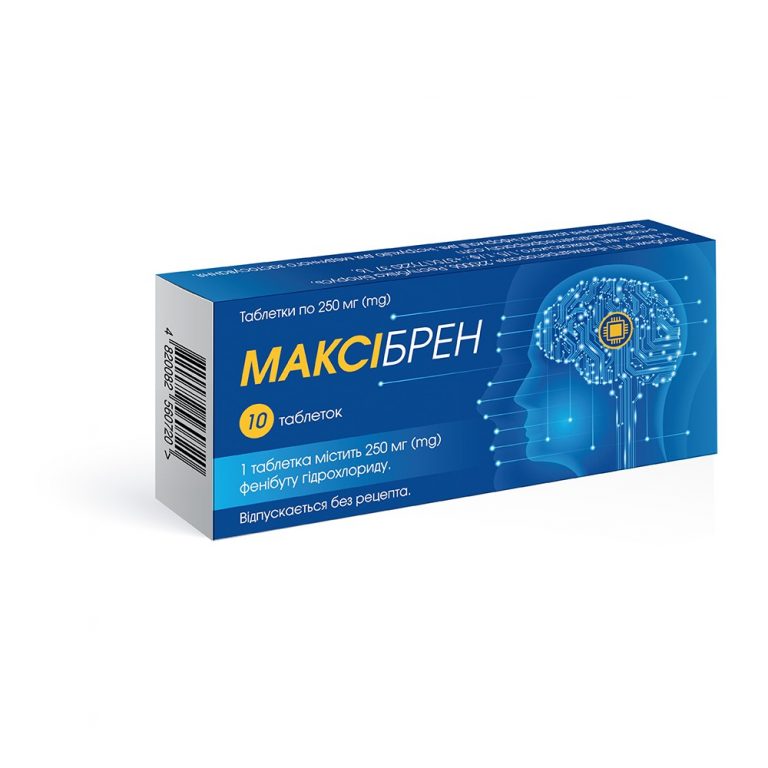 MAKSIBREN
Manufacturer: Республіканське унітарне виробниче підприємство «Бєлмедпрепарати»
Active ingredients:
Phenibut Hydrochloride (Phenibut)
Indications for use:
Asthenic and anxious-neurotic states (emotional lability, memory impairment, decreased concentration), restlessness, fear, anxiety, obsessive-compulsive neurosis.
In children above the age of 8 years - stuttering, enuresis, tics.
In elderly people - insomnia, nighttime restlessness.
Prevention of stressful conditions, before surgeries or painful diagnostic tests.
Meniere's disease, dizziness associated with dysfunction of the vestibular apparatus, prevention of motion sickness.
As an adjunct in the treatment of withdrawal symptoms in alcoholism.
1 tablet contains:
phenibut hydrochloride 250 mg, excipients: lactose, monohydrate, povidone K 25; calcium stearate potato starch
10 tablets in a blister, 1, 2, 5 blisters in a cardboard box.
Instruction