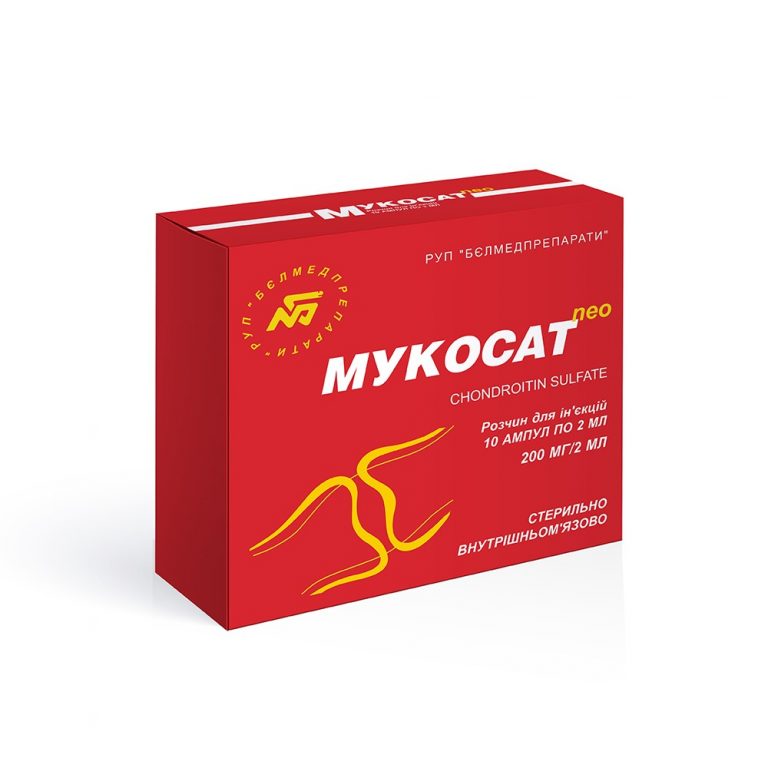 Mucosat neo
Manufacturer: Republican Unitary Enterprise "Belmedpreparaty", the Republic of Belarus
Active ingredients:
chondroitin sulfate
Indications for use:
The medicinal product inhibits the process of degeneration and stimulates the regeneration of cartilaginous tissue, it has chondroprotective, anti-inflammatory, analgetic effect, accelerating the callus induration in fractures. It is indicated for treatment of joint and vertebral degenerative and dystrophic diseases (primary arthrosis, intervertebral osteochondrosis, osteoarthrosis), osteoporosis, parodonthopathies, fractures, as well as to treat the consequences of joint surgery.
1 ampoule (2 ml) contains:
chondroitin sulfate calculated as 100% substance 200 mg.
Solution for injection, 200mg/2ml, 2 ml ampoules №10