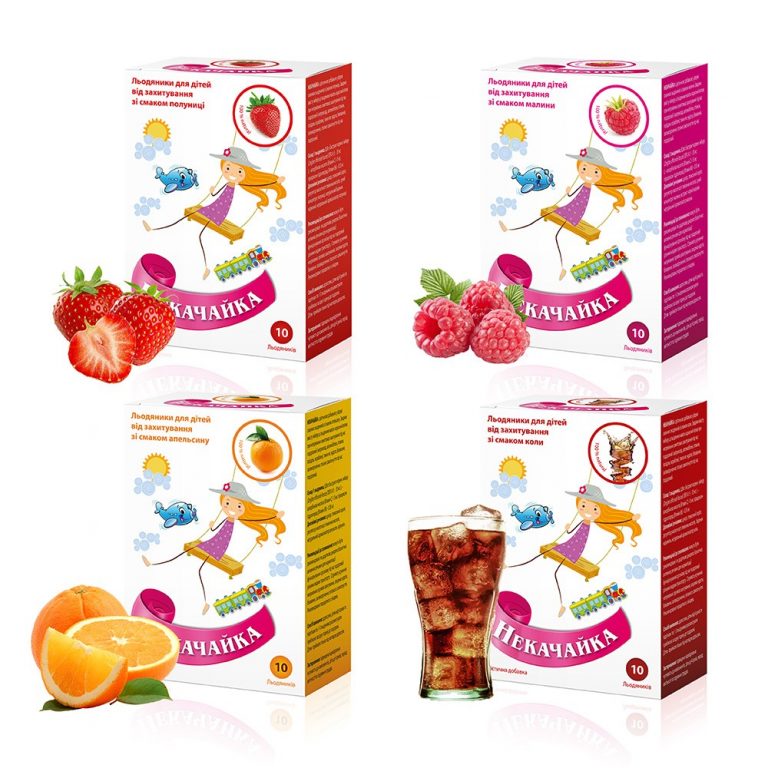 Nekachaika lollipops
Manufacturer: Gofarm Ltd. Co. Limited Partnership
Active ingredients:
Ginger root extract, Vitamin C (as ascorbic acid), Vitamin B6 (as pyridoxine hydrochloride)
Indications for use:
"Nekachayka" lollipops are recommended as an additional source of biologically active substances to normalize the functioning of the body during travel by different modes of transport. Contribute to the elimination of motion sickness, in particular nausea, vomiting, dizziness, and poor health.
1 lollipop contains:
Ginger root extract (Zingiber officinale Roscoe) DER (4: 1) - 35 mg, L - ascorbic acid (Vitamin C) - 15 mg, pyridoxine hydrochloride (Vitamin B6) - 0.35 mg.
10 lollipops per pack