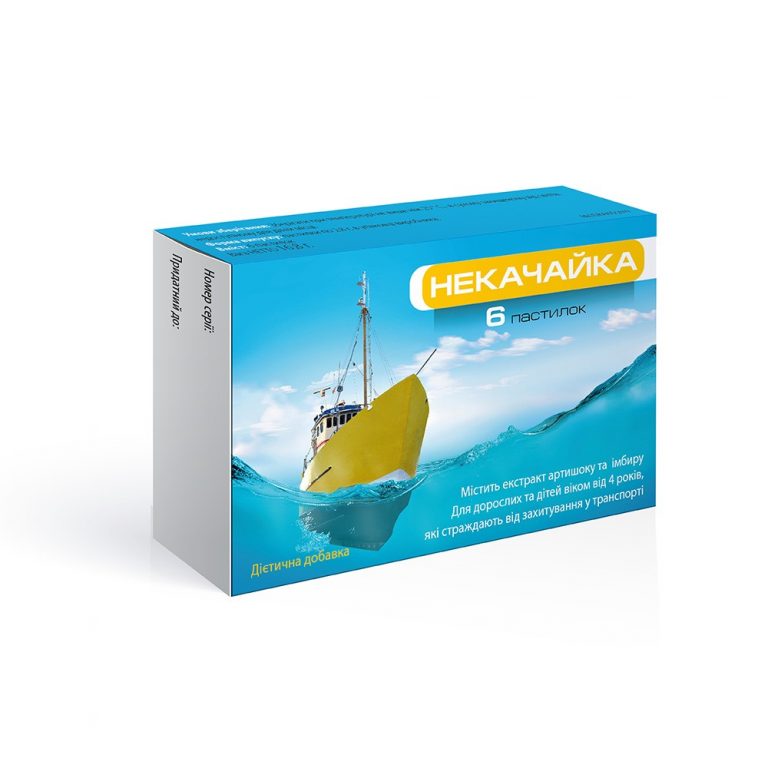 Nekachaika lozenges
Manufacturer: Гофарм Лтд. Ко. Лімітед Партнершіп
Active ingredients:
Ginger root extract, artichoke leaf and flower extract
Indications for use:
"Necachayka" lozenges are recommended as an additional source of biologically active substances to normalize the functioning of the body during travel. Helps to eliminate the unpleasant manifestations of motion sickness, in particular nausea, vomiting, dizziness, poor health.
1 lozenge (troche) contains:
Ginger Root Extract (Zingiber officinale Roscoe) DER (4: 1) - 40 mg, Artichoke leaf and flower extract (Cynara scolymus L.) DER (4: 1) 10 mg.
10 lozenges (troche) per pack