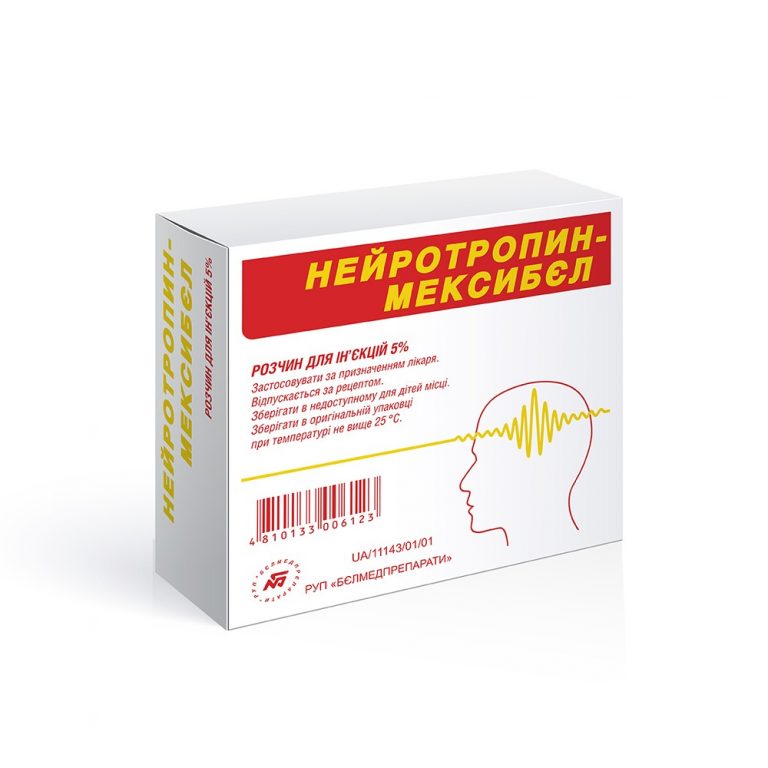 Neutropin-Mexibel
Manufacturer: Republican Unitary Enterprise "Belmedpreparaty", the Republic of Belarus
Active ingredients:
methylpyridinol succinate
Indications for use:
The medicinal product has an antioxidant and membrane-protective effect, it improves cerebral metabolism and cerebral blood supply, microcirculation and reologic blood properties, it reduces the aggregation of platelets, elevates the body resistance in case of shock, hypoxia and ischemia, cerebral circulation disorder. It is used as a component of the complex therapy of acute cerebral circulation disorders, discirculatory encephalopathy, neurocirculatory dystonia, mild cognitive disorders of atherosclerotic genesis, anxious disorders, abstinent syndrome, intoxication with antipsychotic agents.
1 ml contains:
methylpyridinol succinate 50,0 mg.
Solution for injection 5%, 2ml, ampoules №10