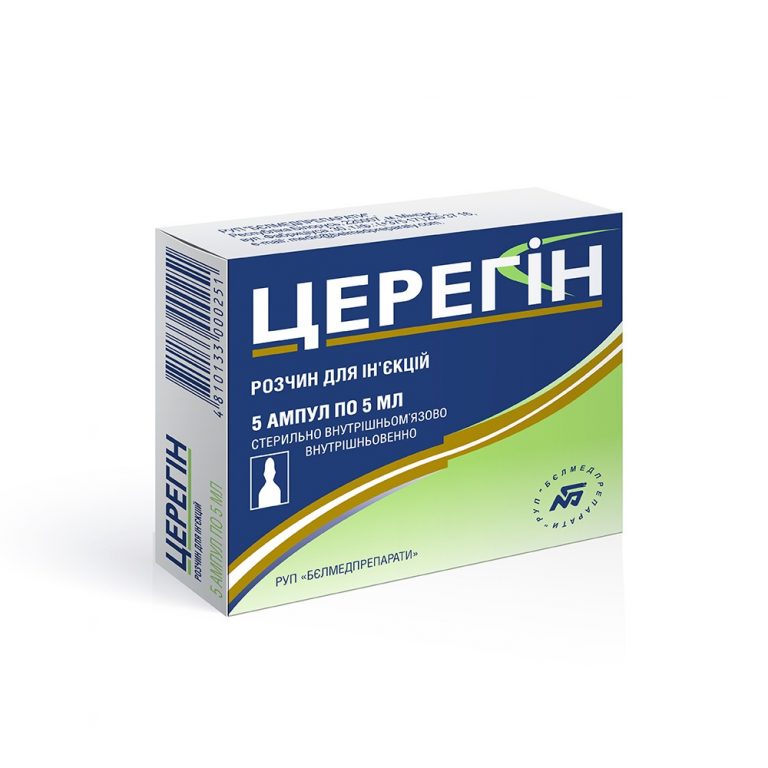 Ceregin
Manufacturer: Republican Unitary Enterprise "Belmedpreparaty", the Republic of Belarus
Active ingredients:
hydrolyzate of great cattle and pork brain which contains amino acids and peptides
Indications for use:
A psycostimulating and nootropic medicinal product. It is used as a component of the complex therapy of cognitive and intellectual-mnestic dysfunctions in neuroirculatory dystonia, ischemic stroke, traumatic injuries of brain, Alzheimer disease, vascular dementia, endogenous depression resistant to antidepressants.
1 ml of solution contains:
hydrolyzate of great cattle and pork brain which contains amino acids and peptides, total contents of amino acids are 27-42 mg/ml.
Solution for injection 5 ml amp. №5