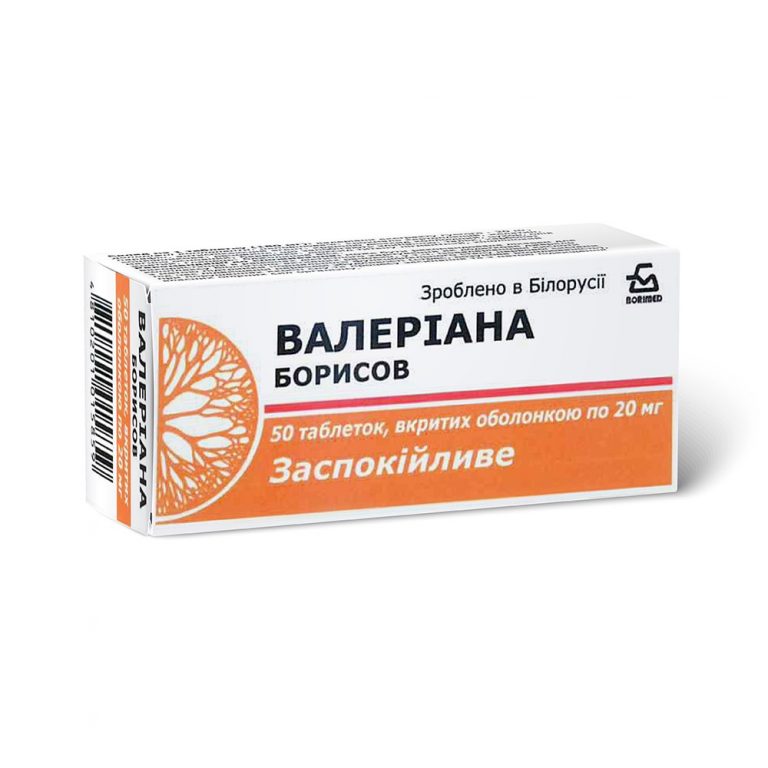 Valeriana Borisov
Manufacturer: OJSC "Borisov Plant of Medical Preparations", the Republic of Belarus
Active ingredients:
valerian dry extract (valerianae radix)
Indications for use:
Sedative and hypnotic agent of plant origin. Valerian dry extract reduces excitability of central nervous system and has a mild spasmolytic effect. It is used for elevated nervous excitability, insomnia, as a component of combined therapy of mild functional cardiovascular disorders.
1 tablet contains:
valerian dry extract 20 mg.
Tablets 0,02 g №50 in a flask