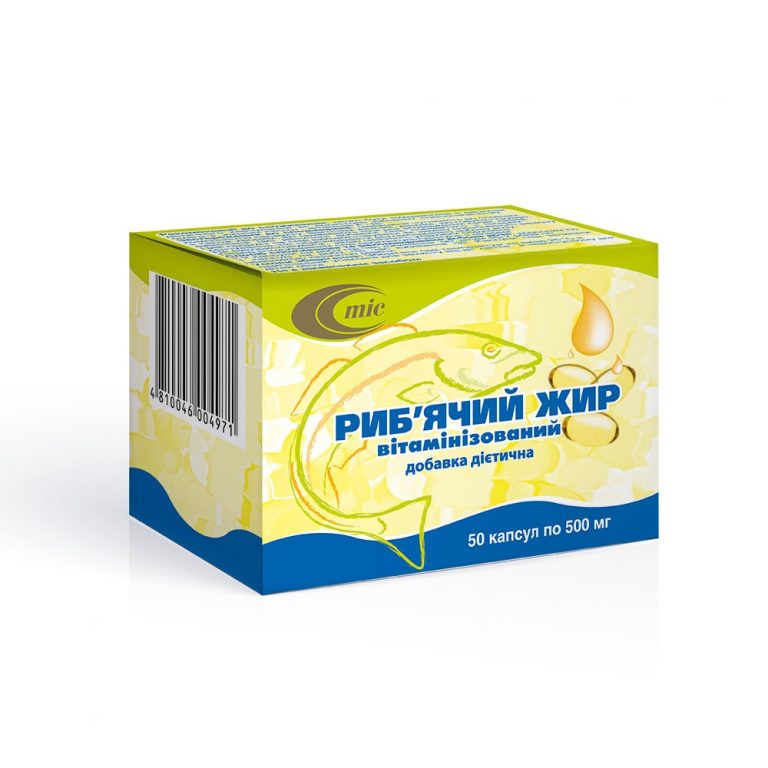 Vitaminized cod liver oil
Manufacturer: Republican Unitary Enterprise «Minskintercaps», the Republic of Belarus
Active ingredients:
vitaminized cod liver oil
Indications for use:
The medicinal product has a hypolipidemic, indirect, vasodilatory effect. It inhibits the aggregation of platelets, it improves reologic blood properties. It is used for prevention and treatment of osteomalacia, osteoporosis, atherosclerosis, hiperlipidemia; as a component of complex therapy of ocular diseases, such as pigment retinitis, xerophthalmia, keratomalacia, conjunctivitis, eczematous lesion of eyelids; it is also used to stimulate callus formation in regeneration period after surgical interventions.
1 capsule contains:
vitaminized cod liver oil 500 mg.
Diet supplement, capsules 500 mg №50