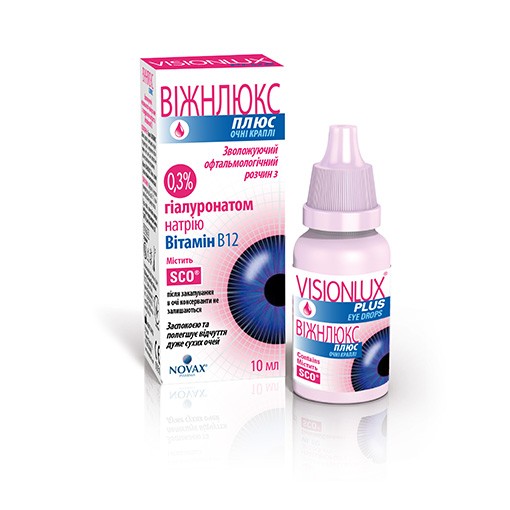 VISIONLUX®PLUS
Manufacturer: Novax Pharma
Composition:
Sodium Hyaluronate 0,3%
P-Plus™
Vitamin B12
Electrolytes (Cl-, Na+, K+, Ca++ and Mg++)
Indications:
VISIONLUX®PLUS provides long and lasting relief to thesensations of severe dry, stressed and tired eyes of pathologicalor non-pathological origin.
VISIONLUX®PLUS protects cells from damaging oxidativefree radicals and replaces locally low levels of the nutrientsin the tears.
VISIONLUX®PLUS is compatible with all types of contact lenses.
Packaging 10 ml
Instruction