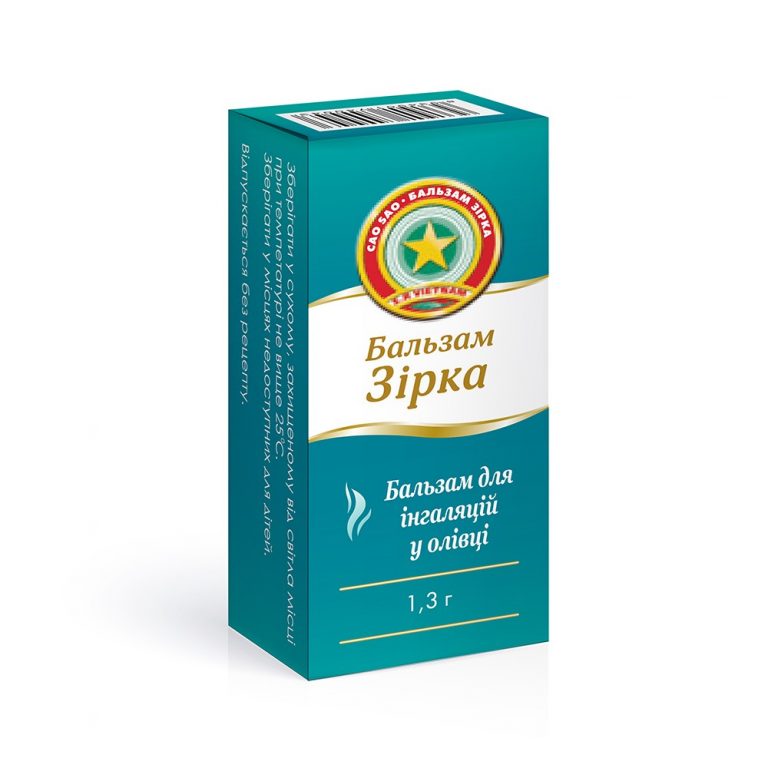 Zirka, balsam for inhalations
Manufacturer: Данафа Фармасьютікал ДСК, В'єтнам
Active ingredients:
menthol, camphor, pepper mint oil, eucalyptus oil, clove oil, cinnamon oil
Indications for use:
A combined agent for treatment of nasal cavity diseases. It reduces the inflammatory process and eliminates headache and myalgia caused by the flu, cold-related diseases and other factors. Symptomatic treatment of catarrh, running nose, headache, dizziness, nausea.
1 г contains:
menthol 658 mg, camphor 124 mg, pepper mint oil 258 mg, eucalyptus oil 65 mg, clove oil 5 mg, cinnamon oil 6 mg.
Balsam for inhalations, 1,3 g in an inhaler №1