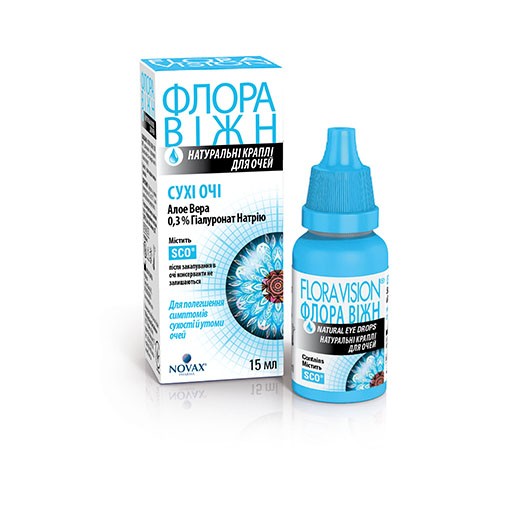 FLORA VISION® DRY EYES
Manufacturer: Novax Pharma
Composition:
Sodium Hyaluronate 0,3%
P-Plus™
Electrolytes (Cl-, Na+, K+, Ca++ and Mg++)
Aloe Vera
Indications:
FLORA VISION® DRY EYES helps to sustain the physiological conditions of the ocular surface and lachrymal system.
FLORA VISION® DRY EYES brings quick and lasting relief in case of sensation of dry eyes caused by pathological or non-pathological conditions associated with external factors such as prolonged exposure to video screens and monitors, air conditioning, dust, pollution smoke, sunlight.
FLORA VISION® DRY EYES is compatible with all types of contact lenses.
Packaging 15ml
More details about FLORA VISION® DRY EYES on the site Slyoza.com.ua
Instruction