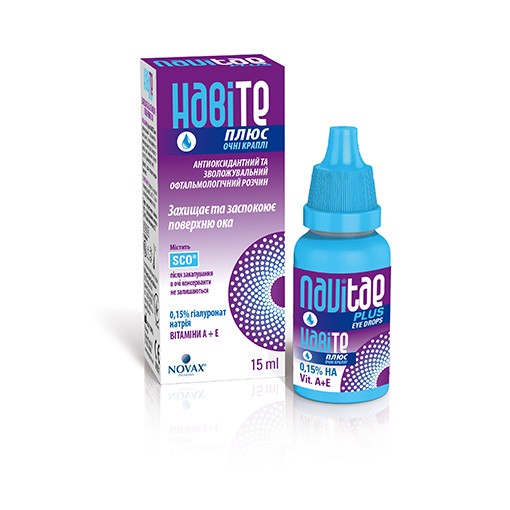 NAVITAE®Plus
Manufacturer: Novax Pharma
Composition:
Sodium Hyaluronate 0,15%
Carboxymethyl Beta-Glucan
Vitamin A Palmitate
Vitamin E TPGS
Indications:
NAVITAE®Plus is a lubricant ophthalmicsolution with an antioxidant and moisturizing effectused for the relief of dry eyes and ocular discomfortcaused by:
• Ocular irritation caused by pathologies such askeratitis, adverse effects following corneal surgery,traumatic ulcers, corneal inflammation.
• Oxidative stress due to light exposure and/oran increase in free radicals on the ocular surface.
• Contact lens wearing.
NAVITAE®Plus is compatible with all types of contact lenses.
Packaging 15 ml
Instruction